Our father doesn't want us, our mother doesn't want us, our brothers don't want us, our uncles don't want us, our aunt doesn't want us, nobody wants us in this world. Except Guru Maharaj Ji.
Marbella Spain, April 29 1978
I do not have the words to express how fortunate we are that the Lord's Grace always saves us from destruction and makes us His lovers.
Peace Bomb speech, Delhi 1970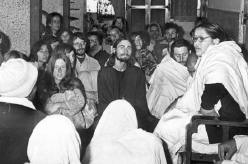 Mata Ji, Prem Rawat's mother
Unanswered Questions
It has always been Prem Rawat's strategy to withdraw from the challenge of facing incisive questioning, this strategy is followed by the organisations that promote Prem Rawat. Subjects that appear to cause Prem Rawat particular discomfort include the issue of his supposed divinity, his uniqueness as a 'Master', his personal role in the 'gifting' of the meditational experience of 'Knowledge' to the individual meditator, and the sources of misapprehension and misunderstanding about Prem Rawat.
Is/Was Prem Rawat Divine?
Much of Prem Rawat's message has been consistent for 40 years though the terminology has changed greatly. He preached "inner peace" in the early 1970s, and that remains central to what he preaches today. However the words "inner peace" no longer mean what they did 40 years ago and while the "Knowledge" is still the method Rawat claims creates "inner peace" that Knowledge has changed considerably and the rationale he used to explain it's efficacy, that He, Himself, was the Perfect Master and Saviour of mankind and Divine Incarnation of God in a human body, is no longer mentioned and in fact it is denied that it ever was the reason Prem Rawat claimed he had the power and the grace to have the Knowledge work. He defined "inner peace" as "the peace which is within us and which comes when man is in harmony with his Creator, the Almighty Lord God." Now he says "inner peace" is something "dancing in the heart of every single human being." Duh.
"Inner peace" was only ever one half of his message. The other half was himself - the importance of "devotion to the (Perfect) Master".
In the 1970s and 1980s, Prem Rawat demanded 'devotion' and 'worship': indeed he stated that those who did not obey him "should die of shame". He taught that the purpose of human life is to realize His Knowledge by serving your Guru Maharaj Ji and completely surrendering to Him and that premies must pray to Him. He described himself not only as God in a human form, but was quoted as saying he was "greater than God" in Newsweek magazine, 2nd August 1971 and saying that he had "come with more power than ever before"
These days - in the West at least - Prem Rawat promotes himself as an inspirational speaker, and denies that he is a divinity. Prem Rawat has never addressed his 'remake' from God to mortal speaker, nor explained why he ordered the destruction of the old style 'devotional' publications though it is strong evidence that the change in public persona was planned beforehand and that he wanted the records of his actions and speeches in the 1970s destroyed, forgotten and unavailable for comparison.
Is Prem Rawat the only master?
In respect of the 'exclusivity' that Prem Rawat holds over the techniques of 'Knowledge', he stated that to receive the true Knowledge you need a living Master and that there is only ever one living Master and he does insist that people who follow him follow him alone.
This issue of exclusivity certainly raises many questions because the Elan Vital and TPRF publicity has stated: "Maharaji's Knowledge is compatible with and independent of any lifestyle, culture, religion, or belief system."
So while on the one hand people are invited to accept what Rawat has to offer, without inhibitions being placed on what they may believe - and on the other they are told this is not available unless they accept Prem Rawat as their only teacher.
Why is Prem Rawat necessary to the experience of 'Knowledge'?
Rawat claims it is not possible to gain what he calls 'Knowledge' without him. He teaches the techniques, and he provides the subsequent (and essential) inspiration to practise them. Actually he doesn't really teach the techniques. In the past they were taught by men and women he or his father had selected. Now they're taught by computers playing videos of him explaining the techniques. They're so simple you could learn them right now in less than 5 minutes.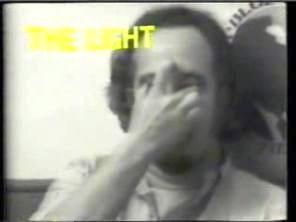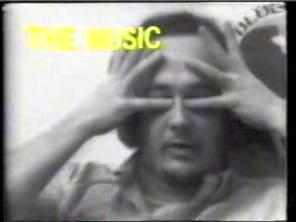 However the four techniques of 'Knowledge' - light, music, breath and nectar - have been in existence for centuries (possibly millennia) but just because they're old it doesn't mean they're effective. They have long been available in books, from websites, and from hundreds of other teachers world-wide.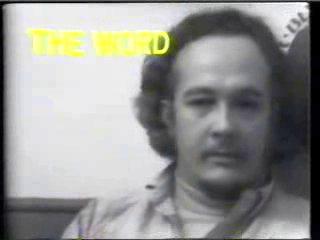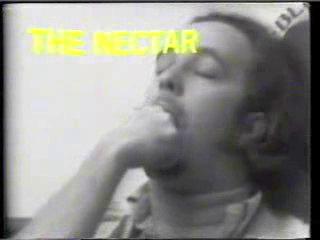 Prem Rawat's claim that the 'Master' (himself) is an integral part of the aspirant's path - and an irreplaceable source of inspiration - also warrants examination. Rawat actually offers very little guidance in the art of meditation. His talks are of a general nature, although many premies find them inspiring. Prem Rawat's remaining followers believe him to be a profoundly inspiring 'guide' - and one who leaves them alone to pursue other aspects of their lives as they wish. He provides little or no moral and ethical guidance.
Nevertheless, it remains a perpetual and unresolved question "why is Prem Rawat necessary to the process of practising what Prem Rawat calls 'Knowledge'?"
Who is/was responsible for misapprehensions about Prem Rawat?
Prem Rawat states that 'misunderstandings' about his divinity were promulgated by the Mahatmas in the 1970s, not by him: "When a lot of the mahatmas came to the West they brought with them immeasurable amount of concepts and it kinda went wild and there was no stopping it. The backlash of that I had to directly bear because people would ask me point blank these questions, "Are you this, are you that, you know, what is this, what is that?" Whereas, a event or a question and answer session was very informative for people because the questions were being dealt with, it slowly changed to where you were trying to lay down groundwork of what you are not or what you don't do, what you aren't you shouldn't expect will happen."
The Elan Vital website also stated that Rawat had never claimed to be God. While it is undoubtedly the case that the Mahatmas did indeed proclaim Prem Rawat's divinity, it is incontrovertibly the case that Prem Rawat himself frequently presented himself as both a spiritually elevated being and a divine Incarnation of God.
It would be quite reasonable for Prem Rawat - as other "child gurus" have done - to simply say that they had been taken up with the fantasy and that they have since resiled from that unreasoned view and apologised for any problems that arose from those beliefs. Prem Rawat however has never done that. Some observers see this inability to take personal responsibility reflected in other aspects of Prem Rawat's life - notably the fatal driving accident in Delhi.
Why is Prem Rawat's character and behaviour not relevant to his role as a teacher?
It is the position of Prem Rawat's followers that his personal life, his morality, the way he behaves towards others, has no bearing on his role as a teacher, this is of course at odds with most peoples' conception of what the responsibilities of a teacher entail.
The philosophical problem that concerns former followers, and sceptical observers in general, pertains to Prem Rawat's personal behaviours. He no longer prescribes a particular lifestyle for premies, so the fact that that he smokes cigarettes, has sexually abused female followers, has a mistress, is grossly obese, and appears to have problems with alcohol, do not affect premies' feelings towards him - as these things probably would have had they been known in the 1970s.
But other things have come to light, which have caused considerable distress to premies. Strong evidence has recently arisen that Prem Rawat sexually exploited female devotees, that he failed to deal with the many paedophilia complaints laid against Mahatma Jagdeo (and indeed that he covered them up), and that he ran down and killed a cyclist in Delhi in the mid-1980s, and had the manslaughter blamed on an Indian follower.
In 1974 another of Rawat's Mahatmas, Fakiranand, nearly killed a critic of Rawat's with an iron bar. At the time Rawat announced that he was co-operating with authorities in trying to find Fakiranand, who had disappeared. But former US Divine Light Mission President Michael Donner in a 2004 interview said that Rawat knew where Fakiranand was at that time, and instructed Donner to "get him out of the country" and this has been confirmed by others who were there. (Which Donner did.) The victim was disabled for life.
Whilst Rawat has never commented on these claims or answered any criticism of him, many of his premie defenders do not dispute them. However they say that whilst Rawat acknowledges himself to be flawed like all other human beings, this does not negate his special ability to give people 'Knowledge'. 'Knowledge', it is claimed, has nothing to do with morality or behaviour and that is something both devotees and critics agree on though their conclusions about this are at variance. Thus the sceptical enquirer is brought back to questions about Rawat's specialness and the ouroubousian circularity of the unanswered questions about Rawat the teacher.